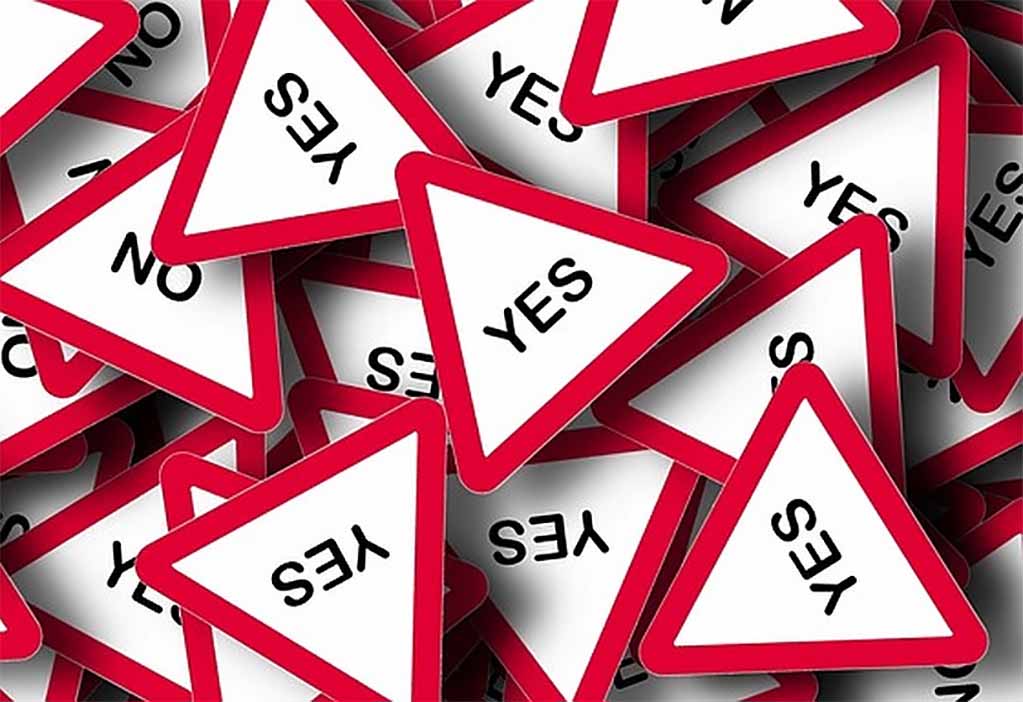 Stop saying yes and doing no!
Are you the kind of person who always says YES to good intentions such as exercising more, taking up sports, eating healthier, going to bed on time, drinking less alcohol …? But when it comes down to NO does? Procrastination often has to do with too little assertiveness.
If you know what you want
Too often we allow ourselves to be influenced by the pressures of everyday life. Am I good enough and am I performing sufficiently? Does everyone like me and don't I miss out? This makes you tend to display socially desirable behavior. In this blog we will give tips to stand up better for yourself so that you know what is really good for you. Thanks to these tips, your choices have been made more from yourself and persistence will go better.
Tip 1: Don't talk to yourself
Thinking that you are not good enough often has to do with a negative self-image. This makes you think that others also look at you negatively and then you also act on it. Sometimes you compare yourself to another and think that the other is better.
Stop that. You're good enough. You don't have to make choices to please someone else. To get clear about what is good for you, it is better to make a wish list what you would like to achieve in the long term. Where are your wishes and values. That is always a good starting point to initiate changes. .
Tip 2: Set realistic goals
The bar is often set too high if we want to change our lifestyle to healthier behavior. It is much more difficult to keep up this way. Realistic means that you take the time to achieve a certain goal and also take small steps. If you want to lose 10 kg, start with the 1st 3 kg as a goal within 2 months. If you want to exercise 3 times a week, start by planning twice a week.
Tip 3: Find a buddy to start together
A very good way to get something done is if you do it together with someone who has the same wishes.
Tip 4: Treat yourself to a personal coach
A personal coach can work with you to set short and long term goals and make an action plan that suits you. That way you finally get to what you want to achieve. You don't have to do it alone. Saying yes and doing no becomes saying yes and doing yes!
Do you also allow yourself a personal coach? BMFITT coaches can help and advise you. Make an appointment today for an intake.
Free intake